The ideal place to get informed about the current situation of the industry through different actors and perspectives.
Talks: #afacgestionproductiva
Continuous improvement and its impact on production

Tuesday 11 May - 2 pm to 4 pm.
The Association of Argentine Components Manufacturers (AFAC) and #AutomechanikaBAConecta invite professionals and everyone interested in the industry to participate in an entertaining training course led by specialists in the sector.
During the virtual meeting, topics such as: concepts of added value and losses; classification of losses with a focus on cost reduction; guidelines to implement safe, comfortable and efficient work areas, among others, will be addressed.
More information and inscription
The revolution into businesses

Wednesday 18, November - 11 am
In the era of knowledge and digital revolutions, the renowned advisor and consultant of the aftermarket sector, Mr. Gabriel Parra, will talk abou the use of new methodologies and strategies to get to know the customers,  one of the main tools to acquire brand value and enhance the business model.
In a competitive scenario like the current one, companies gain more value the more quality data they have about their clients, in a permanent search to improve their services and products and, therefore, stand out from their competitors.
Lic. Gabriel Parra

Gabriel Parra has a successful career in the auto parts industry in national and multinational companies operating in the Latin American aftermarket. He is a specialist in strategic planning, business model development, market research and brand management. More than 25 years ago he founded heis own consultant agency, that today works also in Mexico and Colombia. He is a member of the Argentine Marketing Association and the American Marketing Association.
The new mobility and its effect on the local industry.
Industrial policy trough the pandemic.
Thursday 19, November - 11 am to 1 pm.
The presidents of the most important entities in the industry will discuss various current issues, such as

Covid-19 and industrial policy
New consumers
Connectivity and digitization 
Electric mobility - hybrid
Autonomous mobility
Moderated by: Fernando Gorbarán, President of Messe Frankfurt Argentina.

SINDIPEÇAS

Mr. Dan Ioschpe, President

Asociación Nacional de Fabricantes Brasileros de Autopartes
AFAC

Raúl Amil, President

Asociación de Fábricas Argentinas de Componentes
ADEFA

Daniel Herrero, President

Asociación de Fábricas de Automotores
FAATRA

Salvador Lupo, President

Federación Argentina de Asociaciones de Talleres de Reparación de Automotores y Afines
FACCERA

Esteban Martín, President

Federación Argentina de Cámaras de Comerciantes en Repuestos del Automotor
AFAC

Fernando Palasciano, Secretario de asuntos económicos y comerciales

Asociación de Fábricas Argentinas de Componentes
"Let's talk to business" - Automechanika Frankfurt

Friday 30, October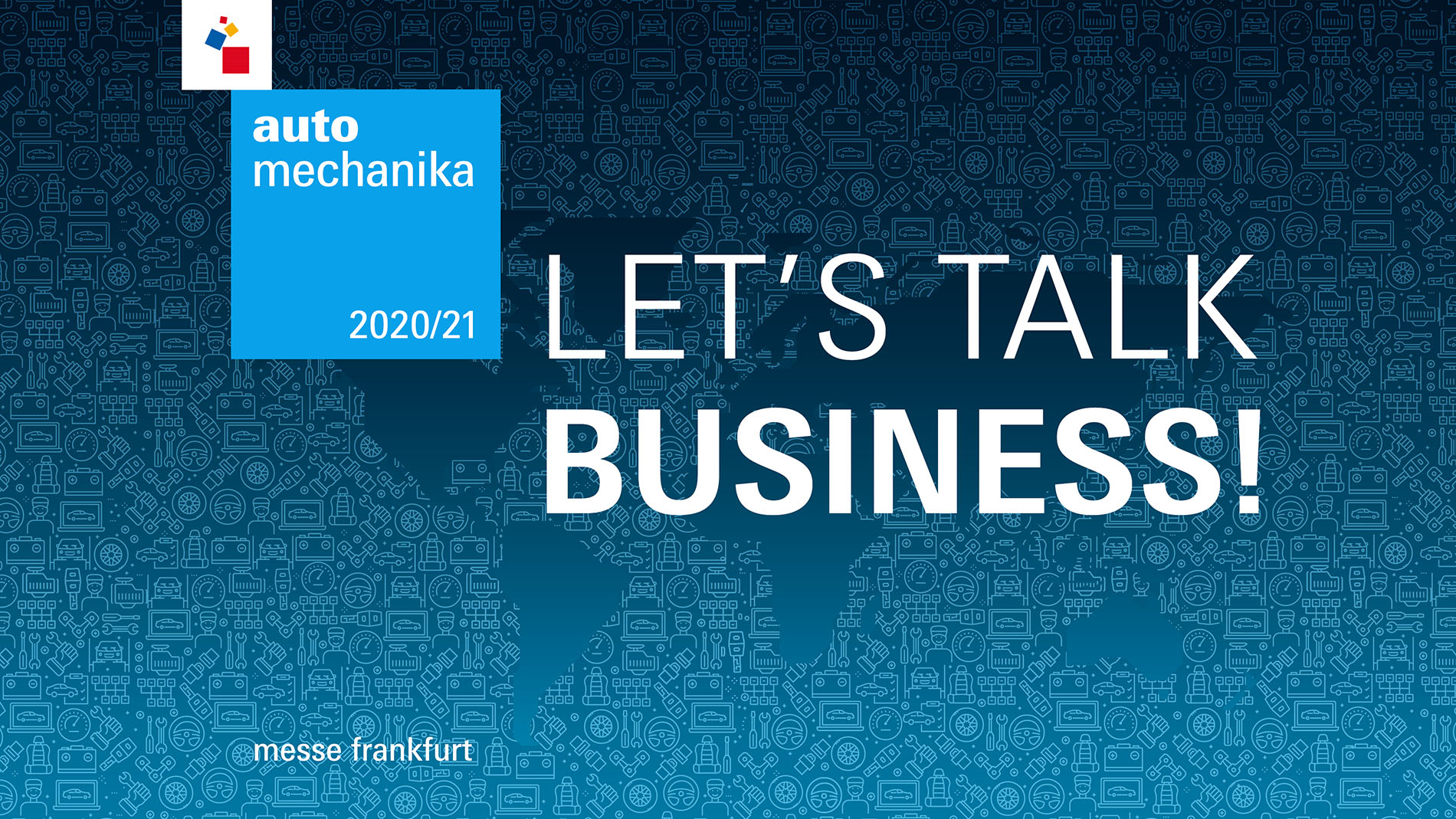 As part of its online program for the international audience, Automechanika Frankfurt is launching a new series of talks in english to bring together the main players, associations and supporters of the automotive aftermarket to discuss important issues. In this first meeting, the main international suppliers will meet to discuss the impact of Coronavirus on the market. What challenges are presented to the supply chains in this pandemic scenario?
Speakers:

Manfred Baden, Presidente de Automotive Aftermarket Robert Bosch GmbH
Rolf Sudmann, Vicepresidente Ejecutivo de ContiTech
Jean-Francois Bouveyron, Vicepresidente de Aftermarket EMEA Delphi Technologies Aftermarket
Michael Söding, CEO Automotive Aftermarket Schaeffler AG
Helmut Ernst, Vicepresidente Senior de Aftermarket ZF A.

The talk will be available in english on the Automechanika website from October 30th.
Watch it here!
The activities are free with limited quotas.